Ongoing Research Projects
The aim of this project is to bring technologies around the IBM POWER ecosystem closer to the world of academia. Especially the benefits for Artificial Intelligence solutions will be focussed.
The OpenPower@TUM project is located at the Chair of Information Systems of the Technical University of Munich.
Besides providing access to technology for academia, the infrastructure is also used as a teaching environment. A practical course on how to develop with and for AI-driven applications on POWER.
The project aims to develop a cloud application development curriculum on the SAP Business Technology Platform (BTP). As a platform as a service offering, the SAP BTP provides various functionalities, such as data analytics, artificial intelligence, application development, automation, and integration. This project focuses on exploring the new possibilities offered for application development. SAP BTP development facilitates the decoupling of custom code from core SAP solutions by moving it to the cloud. With the support of multiple environments, tools, programming languages, and prebuild services, SAP BTP increases flexibility and freedom when developing applications. Additionally, BTP offers a large number of prebuilt services that can be integrated into cloud applications as well as interfaces for the integration of other SAP and third-party solutions. The curriculum resulting from this project aims at showcasing these new possibilities of SAP cloud development with selected examples and thus enabling our customers to explore the new possibilities provided for application development.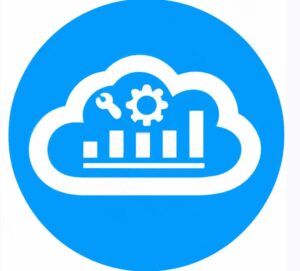 The project aims at developing a process intelligence curriculum, respectively the topics of process mining. Moreover, it aims at creating a learning as well as a teaching platform in collaboration with SAP Signavio (SAP Business Process Transformation). To explain briefly, SAP Signavio brings together standardized process KPIs, broad benchmarking data, process mining, user behavior mining and customer experience analysis to give users a 360-degree view of every business process. Teaching business process intelligence gains importance as it works perfectly for large IT-Systems such as "SAP". And taking into consideration that process improvement and efficency increasing are among the main goals of many companies worldwide. Therefore, process intelligence is becoming a standard and enabler for digital transformation.
Digital Transformation of Global Bike Curriculum
The aim of this project is to create a competency-based curriculum that addresses the challenges of the digital transformation based on the example of Global Bike.  The curriculum aims at fostering skills and competencies for the digital transformation of business by offering tangible demonstration of the transformation of a traditional bike-selling company to a bike-sharing service provider. It offers various modules for each aspect of the company affected by digital transformation. Therefore, preparing the students to be best qualified as the workforce of tomorrow.